How Does The Treatment Work?
Active's solution does not rely on melanin alone to remove hair, but also on exhausting the energy of the matrix cells and the dark hemoglobin found in the capillaries. This combination makes hair removal possible for many types of hair colors, including for grey hair Light-based technology removes hair in three ways: Ruining the follicle by coagulating the melanocyte and matrix cells. Clotting the follicle capillaries with heat energy, which means cutting the nutrients and oxygen to the hair follicle. Triggering matrix cells to operate calcium pumps and exhaust the cell's energy, resulting in inhibition of the cellular metabolism. Those three processes back up one another, so if one does not provide results, the two others will.
VEGAN FACIALS $ 100. Add neck and decollete $ 150. Detoxifying facial ( with antoxidant products, vitamins C A and E along with beta carotene) anti aging facial ( A powerful blend of clinically proven, collagen supportive ingredients that visibly firm and lift skin, diminishing fine lines) special anti aging, moisturizing facial for MEN ( cleanse, tone, antioxidant mask especially designed for men's skin) deep cleansing acne facial ( Rapidly reduces blemishes and breakouts in teens and adults with problem skin) calming, moisturizing facial for sensitive skin (Soothe and hydrate sensitive skin while boosting collagen)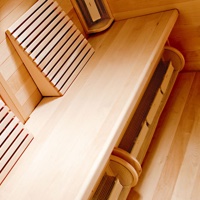 A good way to release the toxins is to sweat in a sauna. Infra-Red Sauna ideally created for these purposes. -Medical Proven Results: -Detoxification -Asthma -Heart Disease -Fibromayalgia -Weight Loss -Relief from Chronic Pain
Packages:
30 mins session - 25$
package of 5 - 110$
Package of 10 - 200$

45 mins session - 35$
Package of 5 - 150$
Package of 10 - 250$

1 hour session - 40$
Package of 5 - 180$
Package of 10 - 300$

Body polish and/or wrap is available $70
combined with the sauna $ 65
Based on low light energy projected into cells. Proliferates and stimulates COLLAGEN production and induces COLLAGEN and ELASTIC TISSUE SYNTHESIS. Amazing rejuvenated skin as a result. Drastically decreases face lines.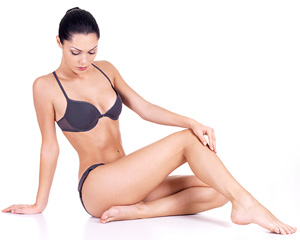 Body treatments are designed to stimulate slow metabolism and to detoxify the body. Our Dead Sea Mud and Salts contain four times the normal amounts of trace minerals. Body treatments can be beneficial for those with conditions such as eczema and psoriasis.
Body Polishing
Chocolate & Red Pepper Mud
Chocolate Cream
Vanilla Gel (Caffeine)
Hot & Cold Slimming Therapies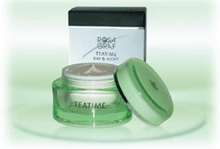 NEW Rosa Graf©Unique Wrinkle Filler
Rosa Graf© Acne Treatment
Rosa Graf Rosacae or Couperouse Facial
Rosa Graf© Baobab Facial
After 40 Rejuvenating Facial
Tea Time Facial
Glycolic Acid Treatment
NEED
HELP ?

NEED TO MAKE AN

APPOINTMENT ?

Call us at: (613)562-3882 or Email us at: info@evropaholistic.com -or- lenaeegorova@gmail.com
Email Us